SHIV CHEM INDUSTRIES is a manufacturer and Exporter of Ethylene diamine tetra acetic acid (E.D.T.A),E.D.T.A. Salts, EDTA Disodium, EDTA Salt, Nitrilo Tri Acetic Acid (N.T.A),N.T.A. Salts and Sodium Monochloro acetate (S.M.C.A.).

SHIV CHEM INDUSTRIES is a partnership firm, established in 1987. It is registered under Small Scale Industries (SSI Unit) and Micro, Small and Medium Enterprises( MSME). It is located at Naroda G.I.D.C. Ahmedabad.

We always believe in conducting our business operation with transparency and honesty,that is why we win the trust of many reputed client. We are Manufacturer, Exporter and Supplier of premium quality chemicals with on time delivery.

IMPORTANT FEATURES

We are member of COMMON EFFLUENT TREATMENT PLANT (CEPT) where we dispose off the effluent after being primary treated at our factory, for further secondary treatment.

We are member of NARODA ENVIRO PROJECT LTD (NEPL), where we dispose of solid waste sludge at the NEPL site.

We have consent for manufacturing the product form GUJARAT POLLUTION CONTROL BOARD (GPCB) for solid waste, effluent waste and air. We are also Registered in MULTI STAGE EVAPORATOR PROJECT CSP (Zero discharge ) also called MULTI EFFECT EVOPARATOR(M.E.E).

Quality Policy

The management of SHIV CHEM INDUSTRIES is committed to meet customer requirements and satisfaction by providing best quality products at affordable price, with timely delivery. We will always make continual improvement in all areas of work to cut down time & cost and also reduce wastage.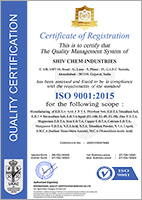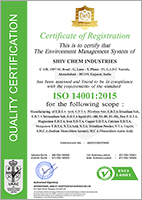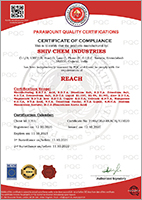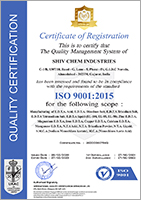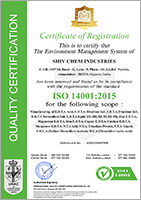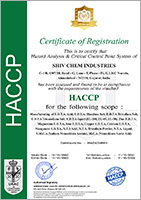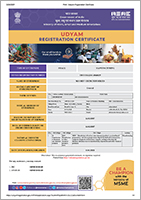 Read More